Hello,
I was having less and less fun with WoT recently, and with no sign of Murazor getting fired it isn't going to get any better.
I found this game as a replacement : Crossout. Short version : imagine a MadMax game where you can build your car literally like a Lego. It's vastly faster spaced than WoT (time limit is 3 minutes) with shotguns, rockets and mining drills. Balance is still terrible as the game is fresh out of closed Beta and the economy is down the drain, but it's a fuckton more fun than WoT currently is.
I'm posting here because Clan Wars are about to (re)start, and I wanted to know if some of you where already on it / if there was already a pony clan (I know there is a Russian one, but I don't speak Vodka).
Here is a few examples of what you can create and drive on the battlefield :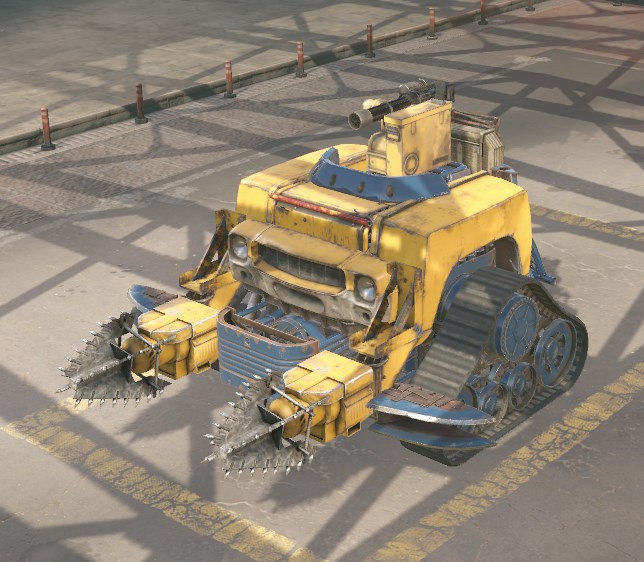 Hydrargyrum




Posts

: 6



I played it for about 100 hours, and meh.

Gameplay is alright but extremely repetitive more so than with wot.
Battles are fast and short, which isn't really a bad thing but it gets tiring.
The grind... Oh the grind! It is so painful! But then again, it's Gaijin game.

6/10
---
Permissions in this forum:
You
cannot
reply to topics in this forum